Online reviews. A double-edged sword. Following the wise words  of Journey: "some will win, some will lose, some are born to sing the blues, and this is directly determined by online reviews". Or something like that. This rings true in the food industry, and the pizza side of things are no exception. These ratings and reviews are incredibly important to us, as a community-reliant business; constructive criticism is a springboard to improvement, and pure praise is an ego boost that gets us through those quiet Tuesday afternoon shifts.
It is difficult, however, to compress an entire experience of an Oven Baked pizza into the limitation of just five stars and a short paragraph. We've got you, though. Here's a step-by-step guide on how to leave an accurate online review, as well as the impact of doing so.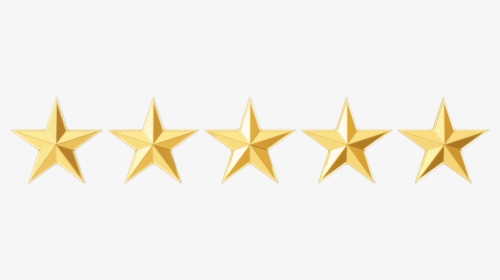 One Star
This first star is for the food itself — where you get to critique the crunch of the base, the whirlwind of the toppings' flavour, and the talent of our very own Pizza Queen. Does it quash those carbo-loaded cravings? Does it fill you up until your next meal? And is it worth the hype? If you've answered "yes" to all three, go ahead and fill up that first star.
Two Stars
Next up, we've got efficiency. As long as it's easy and quick to order with us (on WhatsApp, over the phone, online, or through Mr. D), and as long as you can find a pizza on our menu here (or the toppings to make your own) that is to your liking, we've done our job. If the perfect pizza arrives at your doorstep warm and in time, that's worthy of a second star.
Three Stars
Banter. A restaurant without a vibe is the epitome of bleak, let's be real. We try our best to create as homely a place as possible, by maintaining professionalism… whilst still blasting 90s pop and modern indie music. Our staff love a good laugh, as long as it doesn't get in the way of business. The third star encompasses the atmosphere of Oven Baked, that balance between providing pizzas and presenting personality.
Four Stars
Fair prices are where it's at. Considering the cost price of all the ingredients and overheads, plus a nominal mark-up, the quality of our pizzas should equate with what you, the customer, is paying for it. Including all our add-ons and delivery fees, we should be selling our pizzas at rates that suit you. This fourth star covers the financial bases, and should only be awarded if the prices on our menu align with the quality of pizzas you receive.
Five Stars
Lastly, we have the would-I-order-here-again factor; the will-I-tell-my-neighbour-about-this-place level of satisfaction. We hope to leave you satiated, sure, but we hope to increase the temptation to do it all again tomorrow night and break the chains of "One Take-Away A Week" — which we totally get, by the way. Just as one week ends, another one starts. Relentless.
The Extra Bit
If you're willing to give us a few pointers as to how we can make your experience with Oven Baked better, an online review is the way to go. Once you've got the star rating out of the way, all that's left to do is provide a few sentences about what you were a fan of, and which aspects of Oven Baked you feel we should revisit.
Impact and Outcome
We're currently sitting on 131 Google Reviews, with an average rating of 4.6 stars. In leaving a five-star rating, that brings our average up to 4.8; but a one-star rating drags us down to 2.8. It's clear to see what a huge effect online reviews have for a business, which only goes to show that an honest review is the way to, as it reflects heavily on our online footprint. To sum it up, trusty community, we've love to hear from you! Drop us a review online and let us know your thoughts on Oven Baked!
Aimee van der Merwe
And if you're keen to take a look at our Facebook page, you can find it here.